Marketing is a very crucial thing for any businesses. And video marketing is the new trend in digital marketing in 2019. That's why the 14 types of video marketing you should know to grow your business in 2019.
But do you know what is video marketing?
Video marketing is when you promote your product and services, educate your customers, engage with your audience using a video, then it is said to be video marketing.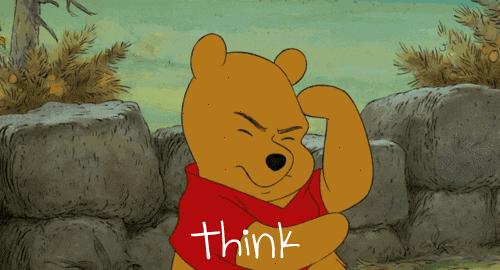 Today video marketing has become the more lovable and most engaging medium of marketing as compared to other models of digital marketing.
You may think about why video marketing has become the most popular models of marketing compared to others.
Then here is the answer to your question.
Many businesses feel that short videos are the best way for promoting their product or services rather than simple banner advertisement.
These are the few reasons by which you can get an idea of why people, brand and businesses are getting crazy for video and video marketing.
But this post is not about how video marketing changing the way of marketing but the 14 types of video marketing to grow your business in 2019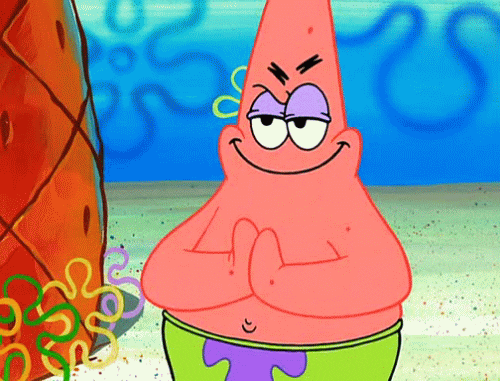 Here we go.
1. Educational Video
Videos that are used to educate people are the most efficient way to tell about your product and services.
People are always ready to see those video through which they can learn something new.
Educational videos answer all the question and doubts of your audience in a much more easier and simpler way.
When your audience is looking for some information and you give them through a video then this is your chance to make people happy, make loyal as subscribers and generate a lead.
You can teach, provide advice and can give answers to the problem what people searching for. Educational videos help your businesses to establish a brand, authority, and credibility among the audience.
These kinds of video show that you care for people and you are proving value to them through solving their problems, you are not selling anything to them.
And once you earn the trust and get success in building a brand.  Then people start wondering what else you can teach them.
Your video can make people always interested in your brand and people will always ready to follow you on every social media platforms.
2. Tutorials
The tutorial video is videos which teach users about the product or services. This types of video provide step by step details about the product or the service to the audience.
Most of these videos teach the audience or customer how to use, how to perform any task and so on.
For any website or an app, it could be a screenshot or screen recorded video that explains how to do things.
For web developers, it could be programming tutorials and for fashion follower, it could be makeup tutorials.
Videos which explains anything in a step by step process is clearly known as tutorial videos.
Usually, a video should be no longer than 10-20 minutes which should have direct instructions, guide, quiz, and interactive elements.
As much as video quality will be high and provide value to the people it will get more engagement and people like to share.
3. Screencast
Screencast videos are very much popular among the web developer, UX designers, and programmers.
Because Screencast is the way of teaching people or sharing knowledge by recording the desktop screen.
These videos are very much useful when someone want to teach something on a computer step by step.
A screencast is great for quick to communicate with a small group of peoples and solve problems or issues with short quality of the video.
3. Product reviews
If any product wants to increase their sales and there is no better way to get product review by that most popular influencer in that niche.
Product reviewing is very much popular in mobile, tablet and laptop on the website or youtube.
Now product review has just become very common for many brands and business.
Brands make an offer to the most popular influencer in their niche, to whom people trust after reviewing the product and get ready to buy after watching a review.
People trust more to their favorite influencer rather than the brands or their own opinion on the product.
4. Interviews
There is no better way to get your brands in front of the people. It is the perfect way to build authority and creditability among peoples.
Interview videos are easy to create as you have invited people from your niche as a guest and make them share their knowledge with you and your audience.
Interview not only build an audience for you but also helps to build a number of subscribers, backlinks and brand trust among the people.
Through the interview, you can produce content as fast as possible in some period of time. Interviews help your business grow faster.
5. Live Streaming
Nowadays live streaming has become common and most popular among the video creators and the businesses.
In the race of live streaming two most popular brands are as a competitor to each other, that is YouTube and Facebook.
Live Streaming is the broadcast of a real-time live video to the audience over the internet.
There are lots of platforms through which you can go live but two brands i.e YouTube and Facebook have the maximum number of users and audience where people go live in every second.
All you need is an internet connection and mobile, tablet or laptop.
Live streaming videos fulfill the desire of not missing anything and connecting with the content creator at the next level.
It gives the opportunity to the people to get connected and build a relationship with the content creator, brand and the business who hardly to get to see in public.
The best part of live streaming is that you can show your video to the audience without editing or delay.
6. Animated video
Most brands, company, and businesses use animated videos to convey their thoughts, concept, and ideas to their audience. But do you know why animated videos?
Why animated video is becoming a powerful tool to conquer the market?
Through animated videos, you can teach any group of people from young to old without any much efforts.
Because 90% of the information which passed into our brain is visual and visual context are processed 60,000 times faster by our brain.
Animated videos only help people to understand the concept very well but it also helps in the transformation of the complex topic into simplicity with more fun and a lot of entertainment.
7. Webinar
A Webinar ( web seminar ) is a live online conference or presentation.
They are very interactive and the participants attending webinar are getting information, and interacting in real-time with question and answers.
Many companies, brand, and businesses conduct a webinar to connect with their audience or customers, showcase their product, increase sales, educate people and build brand authority.
To attend webinar people need to register in advance to get access to the webinar. The main focus of conducting a webinar is to educate or generate a lead for a product.
Many webinars are paid but there are few brands which let to conduct for free.
Facebook Live and YouTube Live, both offer free Live Streaming features which can be used for hosting a webinar.
These platforms have their pros and cons for hosting a free webinar because these are built for live streaming, not for conducting webinars.
8. Product showcase
Product showcase is the best way to show your products feature to consumer or customers.
It is that type of video which is eye-catching and very informative. Through product showcase videos brands inform about their product features to their customers.
Most brands first showcase their new products, its features, and benefits with showcase videos.
A product showcase videos promote and educate people about the product functions, usability, reliability and much more which help businesses to increase their sales and profits.
9. Testimonials
A testimonial is a video of customers or client who is praising company product and services.
Generally, customers or client talk about the product or services, and how product help them in their life, what problems get solved from brand product or services.
But do know how testimonial works like a charm as a marketing tool for any businesses?
Most people don't easy trust to anyone, and if the brand is new then it is harder to make people trust on product or services.
But people trust people If popular person or a normal customer who already used the product and talking about that product or services then it becomes easy for many people to trust for once, and get ready to try that product and services.
That's how it becomes easy to sell a product to the customers. Testimonial videos can be a game-changing plan for any business.
10. social media videos
Do you know 1/3 of the population spent time on the internet are all devoted to watching a video?
Hubspot found that more than 45% of people watch Facebook and YouTube videos for an hour or more each week.
Video marketing gets 27% higher click-through rate and 34% higher conversion rates than other models of marketing such as banner ads and so on.
Customers are more willing to watch videos rather than text-based content. And most population are found on social media platforms.
It's become very easy for marketers to reach to the people via social media platform and video marketing which is done on the social media platform and people become more responsive and take more actions.
There are different types of social media videos which help your businesses to promote your brand.
Videos such as promo videos, product demo videos, customer testimonials, events videos, how to do videos and so on. This kind of video not only promote your brand but create authority and credibility to your brand.
That's' the reason why social media videos can't be ignored or neglected for growing your businesses.
11. Culture video
Every business wanted to connect with their customers at an emotional and mental level. You and your business want loyal customers.
And to achieve those loyal customer culture videos can help your businesses a lot.
It gives your customer sense of value, mission, vision, quality of product or services.
Through culture video you can show how your company works, your team spirit towards customers satisfaction, introduce your team members, share their values, idea, thoughts, and experience with customers.
These types of video not only help your customer to understand your company or brand in a more better way than earlier but also strengthen brand loyalty.
12. Behind scene
Have you ever watch the behind scene of any action thriller movie.
How do you feel after watching that scene?
That the same way every customer love to watch your companies or brand behind the scene.
Because no one knows how your company operates, what the working environment, places, crazy stuff people do while working.
These things make customers more interest in your company.
Customers like to live the behind scene of that videos and always feel excited to join that scene.
Because behind the scene video are exclusive and these videos are more natural than polished or final cut versions.
13. Q&A
Do you know why customers feel connected with any brands or services?
That is because the customer can actually have a conversion with the brand and ask their queries and convey their issues to the company.
This is can be done by the Question and Answer session.
In these videos, customer or people ask anything to their favirote brand or influencer.
Most Q&A videos are released by the youtuber where they answer all the questions of the people.
Q&A session gives the opportunity to the customers or their audience to find more about a certain topic or get a solution to their problem who never normally get a chance to ask questions personally.
14. Vlog
Vlog is the type of blog where most or all of the content is in the form of video.
Most of the time vlog consist of a single person or with a partner who records video through mobile, camera or webcam.
In the vlog, the person shares their experiences, thoughts on a specific topic, and try to help other people.
Most vlogs are made on traveling abroad, exploring the country, food, people and so on.
While many influencers tend to use vlogging more than brands.
Self-made vlog is the best way to market your businesses and it is much more cost-efficient than creating a professional high definition video.
Conclusion
This is the types of videos which can help your businesses in growing in 2019.
As the time changing the model of marketing also changing, People find video more engaging, entertaining, and take more action on video rather than text-based videos.
What do you think you would prefer to engage with video content or text-based content.
You will like to promote your brand with video ads or banner ads. Mention your opinion in the comment box below.