Did you know content marketing drives sales and increase your audience? Learn how content marketing drives sales and save you a lot of money on ads.
But how content marketing drives sales better, because there are many other forms of marketing channels. isn't it?
In the year 2019,
The demand for content marketing has skyrocketed.
Content Marketing Institute (CMI) had said 91% of B2B brands and companies use content marketing as compared with 86% of B2C brands for promoting their businesses.
Skyword found that 87% of visionaries and leaders prefer to do content marketing than spending money on other marketing efforts.
Last year,
One of the top marketer Neil Patel has interviewed 208 companies (B2B and B2C), and based on the size of companies, he found companies spend a majority of their budget on Facebook Ads and Google Ads.
But in the end, shocking results that he found was, content marketing and SEO generate a High Rate of Investment (ROI).
Why did this happen?
Why content marketing drives more sales and SEO provide High ROI in comparison to ad campaigns.
In this post, you will learn how content marketing drives sales.
And why it is 10x better than spending your money on Ads Campaigns.
It can give High ROI whether your business is small, medium, or large.
With this in mind, let's begin our journey of how content marketing drives sales.
Shall we begin?
Here we go.
What is content marketing?
This is the first question that is asked by many individuals.
Let's understand it by two-point of view.
From a marketers point of view –
Content marketing is a strategy of marketing that is focused on creating and distributing a valuable, relevant, and consistent piece of information to attract and gain audience or customers.
Through your content, you are trying to solve the problem of your audience by educating them.
From an individual point of view –
Suppose you have a friend.
He is not understanding a specific topic.
And you are making him understand every bit of detail.
For example,
If your friend asked, "How to write an essay".
And you explained to him every detail and technique of writing an easy like how to start, how to end, every, grammar mistakes, and so on.
After listening to that your friend becomes an expert on the topic.
This is what content marketing is.
That you have done right now with your friend.
In other words, content marketing is the education that you provide to other people.
Now, I am 110% sure that your friend believes more, trust more and likes you more.
And want to learn more from you on different topics.
You have developed credibility, authority, and trust between you and your friend.
This is what the power of content marketing is.
Through content marketing, you are not convincing people to get something more from you.
Rather you are adding value to their life.
You are increasing their knowledge on a specific topic that will benefit them in the long run.
Through content marketing, you are building an unbreakable trust and relationship with your audiences who can rely on you in the future.
Content marketing drives sales only when your audience's emotions get triggered.
These are all types of content that can trigger the action and emotions of your audience.
Let's see one by one.
Types of content marketing
Blog
Do you know what people do on the internet whenever they have doubts in their minds?
They search their doubts through search engines like Google, Yahoo, and Bing.
And the results that search engines shows are these blog post.
These are those blog posts or articles that solve the problem of the peoples.
Blogs are the most popular and relevant way of doing content marketing.
For improving SEO, getting more organic traffic, build authority, trust, and a relationship.
Blogs rock in every field when it comes to proving values to your audience.
Blog posts as content marketing are very low-cost and can be affordable by small or medium businesses.
Videos
In 2020, videos are the new ways of marketing and promoting the business.
81% of businesses use video as a marketing tool according to HubSpot.
And more than 82% of all consumers love to consume videos on the internet.
I am 100% sure that you also spend most of your time on the internet while watching videos on YouTube or Facebook.
Do you know more than 1 billion hours of videos people watch each day on YouTube?
Do you know videos can attract 300% more traffic and can help to nurture your leads?
And it can also increase organic search traffic by 157%.
Video marketing is one of the most popular channels of content marketing in 2020.
Not yet convinced?
According to Buffer,
25% of companies publish a video every week to market their businesses.
And according to Cisco, 82% of internet traffic is going to captured by videos by 2021.
You believe me or not but video content marketing drives sales a lot, and the future of content marketing is going to be videos in the upcoming years.
Infographics
Do you know why we create an infographic?
What is the use of creating an infographic?
Through infographics, you can make people understand any topic within one or two minutes with creative arts, pictures, diagrams, and charts.
Businesses or content creators use infographics to educate their audience with useful information through pictures and charts.
That can be quickly understood by the audience.
These infographics are most liked and shared on social media platforms especially on Pinterest.
Infographics are very attention-grabbing, you can't scroll down your page without hoovering your eye on an infographic.
For example,
Source: Visme
They are very unique in their style with different colors, pictures, shapes, and charts.
That's why it receives 3x times likes and shares on Facebook than any other visual content.
It shows very researched and detailed information about any specific topic.
These are very easily understandable and readable.
You will always love to engage and want to share more with your friends.
And infographics as content marketing drives sales a lot from websites like Pinterest.
Case studies
It shows how your product or services has been implemented by your customer's and changed their's life.
This illustrates how your product or services can be used, how it is beneficial to a customer, and have worth purchasing.
Case studies demonstrate everything about the product or services that a customer needs to know.
It helps to understand the brand and the value that will add to the life of a customer.
Through case studies, your new customer will learn about the mistakes, about the product, and other experiences of existing customers.
These case studies can be in any form such as in Text or Video.
This encourages customers to see the product or services through different points of view.
Most case studies try to reveal the problems of customers and that has been solved through the product or services.
These case studies are very much effective between B2B buyers.
79% of consumers prefer case studies over any other type of content marketing when it comes to purchasing decision making.
It helps your leads to better understand how your product or service can solve their problems.
eBooks
An ebook is a digital version of a book and can be read on any device such as phone, tablet, kindle, and so on.
These ebooks have values that businesses provide to their leads and customers.
It is a long-form of blog posts, but not a storybook or novel.
These are information that businesses provide to their audiences, clients, and customer to add value to their life.
It is an evergreen lead-generating magnet for content marketers.
People signup to get the ebook in their inbox.
This ebook can 10-25 pages long, that offer value to their customer and that help to build a relationship between brand and customers.
This has in-depth how-to guides, tips, exclusive content, case studies, and so on.
Ebooks are generally in form of PDF files.
It helps to convert leads into a customer, not sooner but definitely.
Podcast
In simple words,
A podcast is an audio show that is broadcasted for audiences in episodes like TV series shows, but any episodes of the podcast can be download on your PC or laptop and can be listened at any time.
In 2020, the podcast is the best way of doing content marketing for your business.
Because Podcasts have very low competition, now 700,000 podcasts airing.
And this number can come down if you search by topic.
These podcasts are very convenient to create and very easy for the audience to get engaged.
Anyone can download any episode of the podcast at any time and can listen at any place according to their wish.
You will not believe the number of podcast listeners is growing day by day.
According to Statista, there are 103 million podcast listeners in the USA and by 2023, 164 million users will be there.
Through the podcast, you can build an extremely loyal audience who is regularly ready to listen to your voice.
Podcast listeners are 20% more likely to connect with a brand on social media platforms.
Like other types of content marketing,
The podcast has there own advantages when it comes to content marketing.
Interviews
I am pretty sure you are already aware of the interviews.
An interview means inviting an expert in your industry or niche as a guest.
And asking them to share their experiences, thoughts, failures, success stories, the mistake they have done as beginners with your audience.
The interview is that type of content that provides valuable information to your audience about the expert.
Experts are not that much easy to be found by everyone.
And when you are inviting them to your show to take an interview than followers of those experts also get attracted to your show.
Ultimately you are building authority, trust, and bonding with your audience through your content.
You can also interview your guest through a podcast or by recording a video and uploading it to your YouTube channel.
Memes
Who doesn't like memes?
Everyone loves memes and people share a lot between their friends, relatives, and families.
This type of content is extremely popular among audiences.
Memes are the feature images or screenshot from the film that goes viral on the internet.
And the funny captions, written on the top and bottom of the image.
Content marketers, brands, and businesses can use these memes to promote their businesses in a healthy funny way and that people love to share.
Memes have the power to grab the attention of anyone from the audience.
Share your memes on the social media platform, among your friends, relatives, between the blog post to keep your reader entertained.
Social media post
When it comes to content marketing then it is very hard to ignore social media posts.
All-day people post a lot of content on social media.
Social media platforms such as Facebook, Twitter, Instagram, Linkedin, and Pinterest help businesses and marketers to reach their target audience by posting content regularly on their social media profiles.
Ultimate beginner's guide to content marketing strategy trends in 2020 https://t.co/oTXmEFYxM2

— Afterush (@_afterush) January 31, 2020
The content of social media can directly influence the purchasing and decision making power of the audience.
It is also a lead nurturing platform where you can start conversation and engagement with your customers.
Social media plays a key role in content marketing that drives sales.
Testimonials and customer reviews
When people share their experiences of doing business with the brand through a video than it is said to be testimonials.
Testimonials are the best way to show your existing customers' experiences with your product and the problems you have solved through your product.
Testimonials show your new customers, how your existing customers are very satisfied with your product or services.
And can be trusted.
It becomes extremely valuable for your business because genuine people are sharing their past experiences.
If you don't have a testimonial on your website then get one to increase the trust level between your customers.
Customer reviews are the ways of showing the satisfaction level of customers with ratings and comments.
People can write their opinion and reviews on any platform where it is accepted
For example,
Amazon customer reviews, trip advisor, yelp, google business, glassdoor, Facebook ratings and reviews, and so on.
On all these platforms you can put your point of view and can share with other peoples.
How to guides
A how-to guide is a piece of information that gives instructions to the reader how to perform a task by step by step.
Many companies and businesses used it as a manual for their product or services to educate their customers.
This guide can be in writing form or in a slideshow which shows images one by one.
Check out, Marketo engaging content marketing definitive guide.
It is very popular among the peoples because it gives the step by step process to achieve any task or goal.
Webinars & Live streaming
It is one of the most effective ways of doing content marketing.
Do you know 87% of businesses use video as a marketing tool?
And 81% of marketers claim video helps them to get new leads for their companies.
Webinars and live streaming are so much popular because it is a real-time content.
Every person can interact with each other at the same time.
Engagement and conversion levels are so high because people can ask questions, doubts, and can actively participate in the webinar and live streamings.
Many brands and companies use webinars and live streaming to announce offers, new products, and exclusive news.
How content marketing can help your business?
Get organic traffic
With the help of content marketing, you can get lifetime organic search traffic from search engines like Google, Yahoo, and Bing.
Search Engines always love content.
And if that content is of high quality than Google will give you the first position in their search result pages.
Content marketing not only increases brand awareness but also add values to customer life by providing education.
And drive a lot of organic traffic at the same time.
Organic traffic increases the reach of your customers towards your brand, product, or services.
The more content you have on your website the more visitors will attract to your sites.
Ultimately these visitors get converted into customers.
Generate leads and drive more sales
When it comes to generating leads than nothing can beat content marketing in the long run.
The content you have created today will generate leads for years.
Because ultimately all small, medium or large businesses need a lead generation.
And that should be consistent to grow the brand and boost sales.
And it is more affordable than traditional marketing, about 62% less.
Content marketing gets 3x more leads than paid search advertising.
And 72% of marketers say that with good content strategy, their success rate gets increased.
Build trust, authority, and creditability
For any online business trust, authority and creditability are very important for keeping your place in the audience or customer's heart.
These things are the foundations of any business, it decides the future of your business.
Through content marketing, you can win the trust of your customers for a long period.
And can make customers loyal towards your business.
You have to publish the right content for the right audience, ensure that your content should be high-quality content.
Without too many grammar mistakes, and it should be unique and original.
And well customized that your audience can understand and learn from it.
Increase brand awareness
Brand awareness means how many consumers are aware or know about your business or brand.
Do you know consumers prefer to buy more products from brands whom they know and trust very well?
Here is the content marketing comes into the scene it makes your audiences trust your brand.
And share your content on their social media platforms with their friends and families.
Once your audience gets hooked with your content, they will love to consume more content.
Ready to subscribe to your email list, ready to share more, and want to purchase more from your brand.
High compounding ROI
Content marketing is a very cost-effective channel of marketing as compared to paid ads marketing and social media marketing.
And in the long term, there is no other channel of marketing that can beat in ROI percentage.
ROI shows how much revenue you have generated or gained in comparison to what you spent.
Content marketing has the more potential to generate high-quality leads and convert that leads to sales.
That can boost the traffic of your site and can also make your audience loyal to your brand.
In terms of ROI, it is very hard to achieve with paid ads.
Did you know 41% of markets confirm that content marketing has a significant ROI?
Is content marketing is effective?
You can measure the effectiveness of content marketing based on these parameters.
Shares
Do you know most people value the quality of content based on social shares?
It is the sign that indicates how much your audiences loved your content and shared with other peoples, friends, families, and colleagues on social media platforms.
In most cases,
If your content has many shares then your audience is going stick to that content, and if not then they will exit as soon as possible from your sites.
With more content share, you will drive more traffic to your website.
And it also indicates a high quality of content that holds your audience on your site.
Comments
After publishing your content how would you know that what peoples are thinking about your content?
Once your audiences consumed your content, they move on to other websites.
How you can capture their thoughts with your content.
All these things can only be discovered through comments.
Comments are the place where your audience put their thoughts and opinion.
How they feel after consuming your content.
Comments are the positive signs that show you have created something useful, helpful, and informative.
When any of your audience comments on your content then he had just opened the channel of communication, opportunity to engage, and build a relationship with him.
Inbound links
High-quality content attracts more high-quality backlinks.
What are backlinks?
An inbound link or backlink is a link that comes from another website to your website.
You will not believe me but its true.
When it comes to backlinks or inbound links for your website then nothing can perform better than content marketing.
These inbound links are the reference from another website that says you have some high-quality content too.
The more high-quality inbound links your sites have, the more traffic your site receives from other sites and search engines.
This link shows that other people in your industry have shown trust in your site.
Conversions
Do you know what is the best part of content marketing?
The Rate Of Investment ( ROI ) for your entire life until your business exists.
As long as content lives on your site, your site will generate high-quality leads, conversions, and sales.
As your content gets older, the more chances it will attract more sales leads and conversions.
Content marketing is the mine of conversions.
According to Aberdeen, conversion rates are 6x higher for those who use content marketing to promote.
And to generate leads from their websites.
A website who have content end up with 434% more search engine indexed pages than other business who don't have content on their sites.
Understanding sales funnel
Content marketing can lead to sales funnel.
This is the path your visitors take for buying products or services.
We will learn how content marketing helps your businesses to pass your audiences through these sales funnels.
Before becoming paid customers all your audiences go through this funnel.
Let's take a look at how content marketing takes visitors through multiple stages of sales funnel.
Awareness
Before your audience purchases from you, first, they have to know about you and your brand.
And content marketing helps your audiences to know about your brand.
Creating awareness means catching the attention of your consumers through content marketing.
You can build awareness among your audiences about your brand, product, or services.
Share your content on social media platforms such as Facebook, Twitter, and LinkedIn.
Drive organic traffic through search engines that will bring new customers every day to your website.
Do you notice how people are smart nowadays?
They do not trust easily on anyone before they get value out of it.
And the content is the value that your customers get before they invest their time.
Once your audience started liking your content and start knowing about your brand, then it is easy for you to take them to the next stage of the sales funnel.
Interest
This is the second stage of your sales funnel.
This is a stage when your audience has a curiosity about your product or services.
Your audience interest reached to hike after knowing about your product and consuming your content i.e blog posts, videos, podcasts, etc.
Your new audience started developing interest.
Start researching on how your brand can help them with the product or services.
With regular content, you develop an interest in your product or services among your audiences.
Now your audience can be taken to the next stage of sales funnel.
But if you have done the same thing before providing any value to your audience, then you might have turned them off.
Decision
The decision stage is the third stage of the sales funnel where your audience is ready to buy your product or services.
Your audience is deciding whether to buy from you or not.
Because at the same your audience might be considering two or three other products too.
Your product is in a comparison list of your audience with other products.
Before your customer buys any product or services, he/she will make comparisons of the product on the bases of features, price, shipping, quality, trust, etc.
And he/she will pick only that product which will benefit him more.
This is the best time to offer your audience discounts, coupon code, free shipping, exclusive offers.
So that your customer doesn't want to let it go with his hand.
And decide to buy a product or services from you.
Action
Now we are at the bottom of the sales funnel.
This is the last stage of the sales funnel.
Your customer takes action.
And this action is to purchase your product or services from you.
The number of customers that reached the last stage of sales funnels is so less.
For example,
Suppose 1000 customer reached to your website through content, organic search, or social share post.
They engaged and 100 of them entered into the sales funnel.
But only 15 people of them purchased your product and become the paid customers.
Once you have gained customers, don't sit back and relax, because the customer will only use your services until he is satisfied with it.
If your customer is not satisfied with your services then anytime they can leave your product or services.
That's why it is always important to take feedback from your customers, help your customers with support, and listen to their problems.
So that your customers should always remain loyal to your brand.
Changing trends of content marketing
In the world of marketing everything changes every day, nothing is permanent.
And when it comes to content marketing then customers taste and preferences, search engines, and social media algorithms, and technology changes as soon as possible.
All these things affect content marketing a lot because lead generation, branding, and sales, are dependent on these factors.
Take a look at the changes in the field of content marketing to keep up with the latest trend.
Personalized content
Do you know people love to consume personalized and dynamic content?
It is because every people's expectations, tastes, and preferences are different.
People give their time to those content that can hold interest.
If it fails, then the people will jump to other content.
It is so because the people are now more choosy because of a vast variety of content.
That is why now people want to consume personalized content based on their interests.
People expect a more personalized email, offers and deals, videos, and products.
People want content that can change based on their demographics, behavior, preferences, and interest.
According to a report by Forrester,
92% of marketers have seen an increase in personalized marketing.
With more personalized content you encourage your audience to purchase more products or services from you.
Audio and Video content
People love podcasts and video content.
That's the reason why YouTube is the most popular video content platform where people spend more time on the internet.
The number of podcast listeners has been tripled in the last decades.
Weekly listeners spend 6hrs 37 mins per week on average.
According to Hubspot, 54% of people want more videos from their favorite creators, brands, or business people alike.
The demand for audio and video is increasing.
As a content marketer, you can't stick to the text-based content.
Create a podcast and videos to keep up with the changing trends and people's interests.
Optimized content for voice search
By 2022, it is expected that 18% of consumers will do voice-based searches.
And most devices are such as Amazon Echo/Alexa, Google Assistant, Siri, and so on, answer about 60% queries accurately and correctly.
Now people are searching more through their voices, instead of typing search queries in the search engines.
According to Quoracreative, 20% of grocery shopping is ordered by voice-based searches.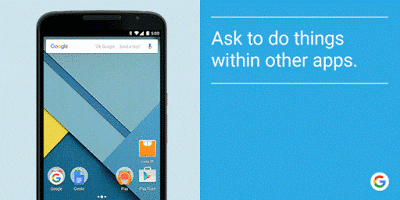 It is hard to admit that voice-based searches can not change the game of typed-based searches.
That's why it very important for brands to optimize their content for voice searches.
Voice-based search is the new trend of consuming the content and content marketing that drives sales.
Conversational content
The best way to connect with your audience is by engaging with them in one-on-one conversation as you do.
Connect with them as a real person does.
People find more comfortable with one-on-one conversation content rather than consuming highly professional content.
More businesses realized that people find connection with one-on-one conversations and easy to take them through sales funnel.
Through this, you will learn a lot about your audience.
With the use of email marketing, chatbots, live customer support, messenger, and more, you can provide personal experiences to your audience.
Conclusion
Here is the end.
This is how content marketing drives sales to your business.
Content marketing is a long term investment that gives a return in the long run so don't expect anything in the short term.
If you can implement all types of content marketing in your businesses than audiences will get attracted to your business like a magnet.
Content marketing needs some time and patience to show the result, that's why don't try to hurry.
The world of marketing always changes with a chance with the trends, always keep your eye on that changing trends to extend the life of your business.
Which type of content marketing do you think can drive more sales?
Share your thoughts in the comment section below.