Do you like the strategy? what to say about "Ultimate beginner's guide to content marketing strategy trends in 2020".
I don't know about you but I  am very happy to share it with you.
In this post, we are going to learn about content marketing and the latest tending strategies used by large companies around the world.
But before that let's take a look at what is content marketing?
I am 100% sure that you also be a fan of content marketing. isn't?
Who doesn't love content marketing?
Every time I fall in love with content marketing.
Content marketing is a method:
To attract your customer or audience
To generate leads and sales
To educate your audience with a quality piece of information
To make awareness among the people about your businesses
Everything that we consume on the internet ( i.e Articles,  Podcasts, Videos, eBook ) are all content.
And any individual who is promoting this content is known as a content marketer.
Do you know that people have always a misconception about content marketing?
Most people think that content marketing is limited to just publishing an article and sharing a post on social media platforms.
And after that people assume that their website traffic will be boomed within a few hours after sharing and publishing their content.
But that doesn't happen in most cases.
People have taken the idea of content marketing in the wrong way.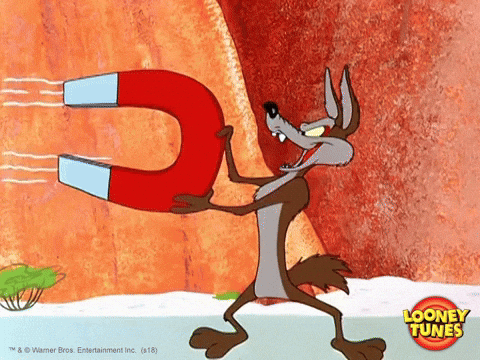 So, what is the right way to do content marketing?
I know you are in a hurry to know the answer but before that let's find …
Why content marketing?
Why we need to do content marketing.
Why large companies and brands are doing content marketing?
That's the reason why content marketing is much popular among large companies, brands, and people.
Do you know promoting your content is totally free of cost?
No one is going to charge you any amount of money for sharing your content.
Does it work?
Do you know, the internet has a lot of content? Every day tons of content are created and shared.
Over 4.33 billion people are active on the internet in 2019, and the numbers are increasing day by day.
Source: Hootsuite
Check out all the changes happened in the use of the internet around the world in 2019.
Do you know how many quality contents are available on the internet, the number is so less.
If you want to beat your competitors then you have to create high-quality content that will work for you in the long run.
But how to create high-quality content?
These are the strategies and techniques you can use to create high-quality content.
Strategies for content marketing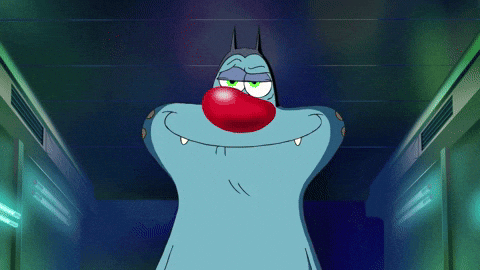 These strategies are the very basic things that you miss out during content marketing?
It is not like a sci-fi movie.
Just simple and basic things that you have to follow while creating your content.
Have you ever noticed a big problem faced by marketers while they create their content? These are the problems.
Doesn't have any strategy
Doesn't know their target audience
No consistency
These are the few problems that many marketers face. And I am sure you also may be facing the same problems.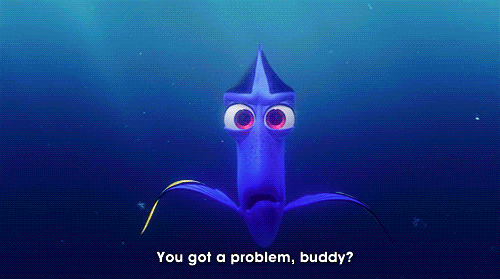 How to overcome these challenges and problems.
Just follow these steps:
1. Make a strategic plan
The first step which you have to perform is to create a plan.
I can understand that making a plan is a little bit tough for some time.
Do you know when I think of making plans, I took around 2 – 3 days just for thinking on a topic or title and in the last I fail to execute.
This process continues for a long period of time. That's why I don't want you to do the same thing that I always do.
Here are the quick tips to make your strategic plan as faster as you can and execute them as soon as possible.
Determine your audience
Before you start creating content you should always decide what kind of audience will consume that content.
If you are creating this content for a buyer or for an audience to whom you are trying to educate.
Both the people are different from each other, that's why the content should also be different from each other
Am I right. isn't'?
Audience: interested in learning through blog post or article
Followers: interested in following you and your brand
Buyers: interested in buying your product and services
These are the types of people that you are going to get on your website.
That's why it is very important to determine for whom you are creating your content and what do you want from them.
Set your goals
A setting of goals is very important for you whether it's your life or if you are doing content marketing.
You have to create a clear and cut goal before you start doing content marketing to know what do you want and where do you want to go.
Whether you are creating a strategy for a long-term or short-term period.
You should know the goal-setting framework that will help you in reaching your goal and that is "CLEAR"
Collaborative: goals should encourage teamwork.
Limited: limited in scope and duration.
Emotional: inspire and motivate your team.
Appreciable: should be broken down into smaller micro-objectives.
Refinable: can be redefined according to circumstances and needs.
Audit Your Existing Content
Yes, you have read correctly, you should audit your existing content.
But why you should consider auditing your existing content?
You already know that the internet is having tons of content on every topic.
Around millions of blog posts are published each month, and there are billions of websites on the internet.
Why people will visit your website if the same thing they can acquire from other websites.
To get your website in front of everyone, you need to have high-quality content on your website. You have to give your audience or customer what they want and make them fully satisfied.
You can use the Afterush tool to audit your content.
To find every broken link, check each page speed, title, description, and headings, etc. Use SEO audit and site monitoring features of this tool to keep an eye on your content.
Monitor content performance
Do you know that people create tons of content per day? At least 2-3 blog posts per day and if it is video content then least 2-3 in a week.
And what most people do after publishing their content, they forget.
They move on to creating the next content.
Most people assume that if they publish content per day, they are going to get more traffic on their site.
But that doesn't happen in reality.
Most of their content does not perform as much as they expected to do so.
Because quantity doesn't matter what matters are quality.
By monitoring your content, you can understand :
Type of content that is connecting your audience
What your audience is trying to get from your content
What values are you providing to them through your content
What is your audience interest and what attracts them to your website
Your audience is going to give you a clear signal about what they are liking and what they don't.
And If you failed to catch those signals, you can lose your audience.
But how can you monitor your content?
Based on four categories, you can monitor your content.
User Behavior
Tracking your user behavior is the most essential thing that you can't ignore. And if you did then there is impossible for you to understand your audience.
Tracking your user's behavior helps you in understanding these basic things.
Unique visitors
Page per session
Bounce rate
New vs Returning users
Audience demographics
You can only understand these things by tracking your content.
And If you are a content creator than definitely you should have a  Google Analytics tool integrated with your website to track your audience and content.
Engagement
Through tracking your content engagement, you can understand how your users or audience is getting engaged with your content.
And the rest of these things too.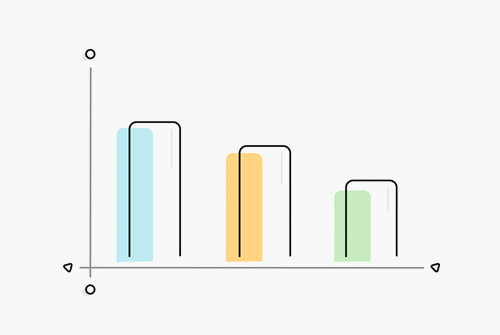 How much your content is being liked
How many users are sharing your content
What they don't like about your content
What you should include inside your content
How many are comments you have on your content
All these things you can only understand by tracking your content engagement.
SEO results
For a second you assume, by a mistake, you missed doing SEO for your content? What will happen then?
Do you the content without SEO is useless. You have wasted your time and energy.
What is the point of creating that content that can't be reached to your audience effectively? I don't think that there is any sense of creating that content. isn't?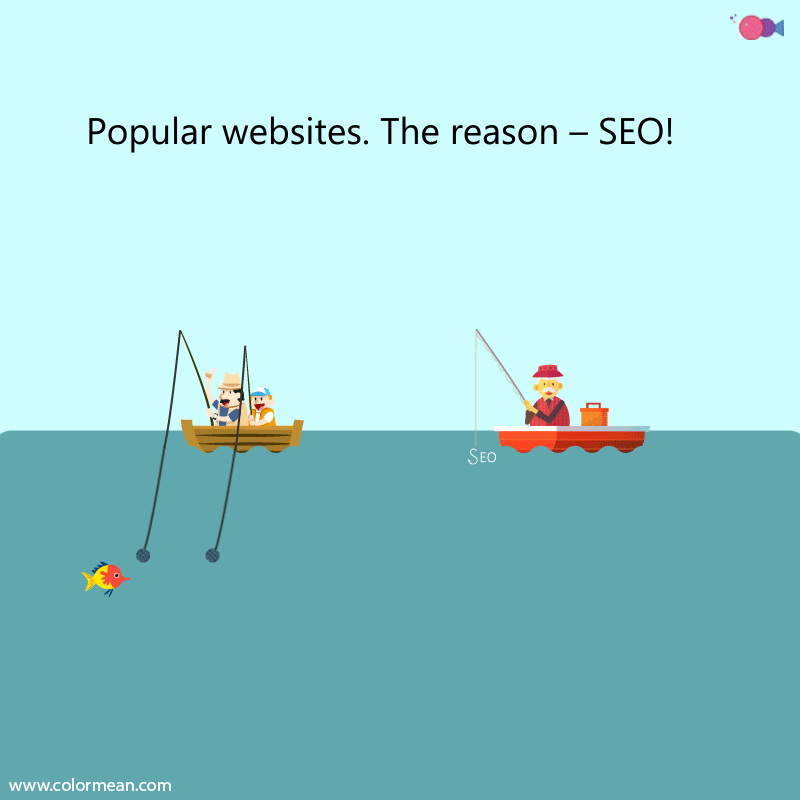 To reach effectively to your audience you have to perform Search Engine Optimization (SEO) for your content.
To attract more audience through organic, social and referral traffic
To generate more leads and sales
To increase rank in search results
To get more backlinks
To get more audience
Revenue
Revenue is the most important thing for any website or business to survive in the market. And you can't mess with that at any cost.
You have to measure the revenue of your businesses. Do you know when you start monitoring your revenue you start understanding these things:
Number of leads generated
Your site Conversion rate
2. Execute the plan
There are too many people like you who publish content on a daily basis.
And it is harsh to say but no one really cares about engaging with your content until you are different from others.
You know that people will always prefer to those content which is already ranked in search results and are very popular.
To get ranked in search results you have to leave everyone behind and have to jump into the spotlight than only others will recognize your content. You have to be unique in yourself to do that.
Do keyword research
Keyword research is very important before you start creating your content. You don't want to know why I think that so.
Why it is that important.
You already know that people find your content on the internet through the keywords only.
And that's how the different search engines like Google, Yahoo, and Bing come to know about your content.
By adding targeted keywords in your content you can attract the targeted audience too. But how will you know which keyword you have to target?
Yes, you are right, thorough keyword research.
Through keyword research, you can get a clear idea of which keywords you should use to attract more audiences and search engines towards your website.
There are 3 kinds of keywords you have to include in your content.
Short keywords: that identify a concept or group of items, like "t-shirt"
Medium keywords: which can be 2 or 3 words that narrow down a concept, like "men t-shirts"
Long-tail keywords: which are longer, more specific phrases, like "men t-shirt with pocket"
And these are the locations where you can use your keywords:
These are the places where you can't forget to use your keywords.
And once you have created an amazing masterpiece, you are ready to publish it on your website.
So, what's next?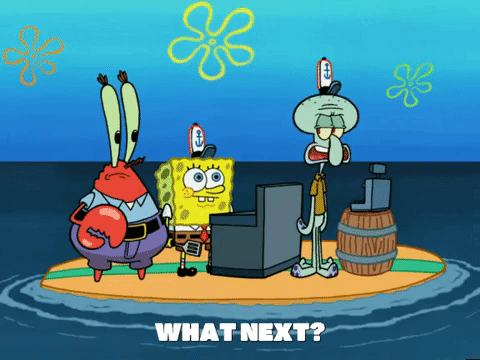 Should you relax after publishing your content. No.
Magic is not going to happen itself. Till now you have just done half of the work.
Promote your content,
After pushing your content don't wait for traffic, share your content with your friends, relatives and on social media channels.
So that people can know what you have published on your website.
People don't have that much time to check your website on a regular basis.
It's your responsibility to make them aware of the content you have published on your website.
These are the few ways of promoting your content.
Share on all most popular social media platform like facebook, twitter, LinkedIn
Email all your subscribers and followers
Share on Discussion Forums like Reddit, Quora, Digg
Bookmark your content on Pinterest and Flipboard
Conclusion:
These are the strategies you should follow to get the result as fast as from others.
Follow these strategies to get success more quickly, for getting the success you have to do smart work, not hard work.