Google discover has over 800 million users who engage with the popular content from the web through Google Discover Feed.
The sites that appear on Google Discover receives extra organic traffic through the Feed.
Use these 9 proven tips to get your content on Google Discover Feed too.
These tips will help you optimize your content for Google Discover.
Without wasting any more time.
Let's get started.
Think about mobile
According to Statista, half of the web traffic comes from mobile (excluding tablets). Since 2017, mobile is consistently grabbing more than 50% of website traffic.
Users are not only limited to the desktop.
In 2020, 3.5 billion people are smartphone users.
It is estimated that 3.8 billion smartphone users will be in 2021.
That's why you can't take the risk of ignoring the smartphone users. Think of it along with the desktop to get the maximum number of web traffic to your website.
When you start caring for your smartphone users then optimization of content is must required.
Because of the screen size of the smartphone, your content looks and feels differently on it.
When you optimize the content, you need to check all these key points before you publish your content on the web.
When it comes to a smartphone, then your website must be responsive to keep your audience for a long period.
This is how the unresponsive site looks like on mobile devices.
Users always run from these types of sites when simple things look hard to understand.
Unresponsive sites take a longer time to load, feel hard to navigate through pages, difficult to read the text, and give bad user experience.
You have to make your site responsive for all the devices present in the market.
Responsive sites give the best user experience to users, higher search engine ranking, easy to navigate through pages, lower bounce rate, which results in more profit and sales.
Most of the time heading on the mobile is truncated due to the small screen size of the device.
For example,
That's why you have to optimize your content heading for all the small devices.
Short heading between 3 – 6 words doesn't get truncated on small screens.
Make your heading compatible with both ( desktop and mobile ) devices.
Don't only optimize your heading for one device.
For example,
In this example,
You can see the heading of this content on mobile devices is not truncated but on the desktop it is.
Whenever you write a heading for your content or article always try it should appear completely on both the devices.
To better analyze your heading you can use the CoSchedule headline analyzer tool.
Use this analyzer tool and optimize your heading for both devices.
8 out of 10 users will click on the title or heading if it is optimized and compelling.
White spaces are one of the most important ingredients when it comes to optimizing the content for both the devices.
It makes your content more easily scannable, understandable, and improves legibility too.
Take a look at this content with and without white spaces.
You can see the difference between the content. Which one do you like the most?
Of course, with white space content. isn't it?
Content with white spaces increases the engagement and interaction rate, make your content looks neat and clean.
This makes your content more effective and valuable, easy to focus, and grab the information from it.
Add white spaces in your content to hold your visitors or users on-site for a long period.
People stick to your content when they find it understandable and valuable.
And here, the short paragraph plays a huge role in making your content effective for your users.
Short paragraphs deliver direct and point to point information without going off the topic.
It gives the readers the need to read what you are talking about.
And Encourage to scroll the page down and grab more paragraphs of the article.
For example,
The short paragraph eliminates the chances of committing more errors, and provide more white spaces to breathe the content.
It is also necessary because most visitors to your site only scan your content rather than reading it completely.
The short paragraph increases the attention time of your content.
Short paragraphs are always better than long paragraphs.
Do you know 29% of smartphone users immediately move on to another site when they can't find information or the site is slow?
If your site takes longer than 2 or 3 seconds to load then you're going to lose the traffic.
You can check your site speed with the help of Google Page Speed.
And to optimize your site speed and content you can use our SEO Site Audit Tool.
This is how SEO site audit is going to optimize your content.
The faster your site loads the less bounce rate it will have, which means more time your visitor will stick to your site.
Ultimately this improves your site SEO and helps to take down your competitors.
It gives the reader a complete idea of what he can expect if he chooses to read the article.
Second, it also increases the credibility of an author that he is representing accurate information to their users.
At the end of the article, most articles represent a summary with the title of the conclusion.
That gives the overview picture of the complete article in 1 – 2 short paragraphs.
For example,
The summary is an important part of your content that hook your users to read the article or leave the article.
In conclusion, you have to show the key points of the article. Points that represent the idea of the article.
But don't forget to write a summary of your article.
And finally, test your website whether it is mobile-friendly or not with Google Mobile-Friendly Test.
Optimize images
Images play a huge role when it comes to site speed and performance optimization.
An increase in every second of site speed increases the chance of losing a user for your business.
64% of mobile users expect that the website should load in less than 3-4 seconds.
And if the time exceeds this limit then the user will jump on to a new site.
Speed is an essential element of SEO because search engines take a look at the speed of the site before ranking in search results.
You can increase the speed of your site by optimizing images of the site.
First, check all the images whether it is important to use inside your content or not.
If not, then delete all unrequired images from your content.
And if it is important to use then follow these steps to optimize all the images.
Image sizes matter the most when it comes to site loading speed.
The more the size of the image has the more time it will take to load.
This results in a decrease in the speed of a site.
For example,
You can see the different resolution of the single image and each resolution has different sizes too.
Each size of the image takes different time to load on your site.
Here is the load time of two different sizes of images.
You can see the difference between the load time of two different sizes of images.
Image with 50KB in size loaded in 1s, but on the other hand Image with 286KB took 2s to load.
To load your site faster use a small size of an image or resize your old image in small size.
Sometimes it becomes hard to resize the image.
But you can decrease the size of the image by compressing it with many compressing tools.
For example,
You can use compressor.io to compress the image.
For example,
You can see how the compressor tool compressed the image up to 55% and saved 156KB in size.
With the help of a compressed image, you can increase the speed of your site, and as well as you can save the space on your server.
You can choose between two compressor types while compressing your images
Lossy: compress file size by modifying the original pixels of the images and striping unnecessary data from it. Recommended for web
Lossless: does not alter the original pixels of the image. The compression is done by removing unnecessary metadata. Recommended for print and photography
Compressed images are very much essential to increase the size of your website.
Choose a correct file format
The most common types of images used on the website are PNGs, JPEGs, and GIFs.
But when we add an image to our content, we forget which image format is best for our site.
Each image format is used for a different purpose.
PNGs ( Portable Network Graphic ) – are interactive documents like web pages, but it is not suitable for print. PNGs are "lossless", which means you can edit it and not lose quality and remains in low resolution.
JPEGs ( Joint Photographic Experts Group ) – are the images used across on the web and it is known for "lossy" compression, which means the quality decreases as the file decreases.
GIFs ( Graphics Interchange Format ) – is the animated form of an image, which is formed from up to 256 colors in the RGB colorspace. Due to the limited number of colors, the file size is reduced.
This is how GIFs images look like.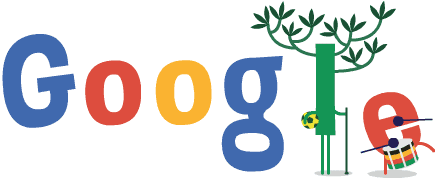 Source: Giphy
These are the types of image file formats that are used most while creating content.
The most important point to remember is that choose a file format that allows optimum compression without losing its quality.
And keep your site performance high by keeping the size of the image less than 70KB in size.
Start lazy loading images
It means loading an image on-site when users scroll the page or reach the point where an image ends, until then those images will not be loaded.
You can use different event listeners for loading the images such as "scroll", "resize", and "change".
Take a look at this example, how lazy load images loads.
See the Pen
Lazy loading images using event handlers – example code by ImageKit.io (@imagekit_io)
on CodePen.
The reason why you should implement a lazy load on your site is.
To improve better performance and load time of your site.
Benefit your site in terms of delivery cost. Until the user doesn't interact with the images it won't be loaded.
The basic idea of lazy loading is to load anything when needed.
CDN helps users to load the site faster by serving static files ( CSS, Javascript, and Images ) in nodes from all around the world.
Whenever your user is closer to any geographical nodes, then the static content will be served from that place.
This decreases the load time of a site and improves the user experience of the user in terms of speed.
These are the few reasons why you need CDN for your site.
Your server load will decrease because the content is spread out across several servers.
Available for 24/7/365 by distributing your content between many servers.
Content delivery to the user will be faster than usual.
CDN increase your site performance and enhance the user experience of your users.
Create mix content
To attract an audience to your site you have to create content that has to be a balance between information and entertainment.
Each piece of your content should portray a clear purpose.
It should not be too long neither it should be too short.
Your content should deliver a mixture of many things such as.
An information
Entertain user
Expresses an opinion
Connect emotionally
Inspire others
Teach valuable lessons
and more…
Take a look at the example of mixed content.
Source: CoSchedule
Every content should have a mixture of different forms of content such as.
Articles
Videos
Images
Podcast
Animations
Infographics
and more…
Mix content is more effective and it pushes people to scroll down the page or move forward with the content.
When you create a mix of content than it seems to be more valuable, relevant, and highly engaging.
That's why create a mix of content that can hold user's attention for a long time.
Post more videos
You already know that videos are the most popular content on the web.
And it is the most-liked and loved content by users too.
According to statistics, As of May 2019, more than 500 hours of video were uploaded to YouTube every minute.
This means that 30,000 hours of new videos are uploaded per hour.
It just happing because the audience is demanding more videos to watch.
A study done by Hubspot shows that 54% of consumers want to see more video content from a brand they like and support.
This is the ever best example of video marketing for promoting a product.
The videos are not only used for entertainment purposes, there are different types of videos can be produced.
Videos are not only loved by the audience but it is also loved by marketers and content creators too, because.
No other form of content can beat videos in terms of  ROI
It is quick to build trust among the audience
Google loves video as a type of content
Video encourage more social shares
And it is more engaging and easily understandable
These are a few reasons why videos are most liked by everyone and Google Discover Feed like it too.
Take a look at how videos appear on Google Discover Feed.
The more video you will post, the more Google will reward you through organic search traffic.
So, start posting more video content.
Keep up with the trend
Google discover feed lets its users stay updated with their interest and topic, which is in trends.
All the trending topics from your interest is shown by Google through Discover Feed.
Most of the time Google Discover Feed shows the content that is recently published within an hour or day and mostly liked by others.
To get your content on Google Discover feed keep publishing content on trending topics, this can increase the chance of your content to get appear on the feed.
Trending content is important to publish because it shows your user that you are flexible and can change fast with the change.
To create content based on the trends, you can do the following things to make your job easier.
Follow influencers on social media
Subscribe top blogs in your niche
Get alerts with Google Alerts
Join groups on Facebook and LinkedIn
and more…
You can do all these things to keep up yourself with the trends.
Start creating content that people are willing to get engaged with.
Maintain content quality
Google is the other name of quality and user experience.
That's the reason why Google Discover shows only that content that is relevant and provides value to the users.
To maintain the quality of the content Google has published quality guidelines.
You should follow those guidelines to improve search engine ranking and a chance to get appeared on Google Discover.
To create high-quality content, it should have the following things inside it.
It should be valuable, informative, direct, and easy to understand.
It should be trustworthy and credible.
It should be very engaging.
And should be original and unique.
All these items make content high-quality content.
Add all these ingredients into the content and maintain its quality.
As a result, your content will be rewarded by appearing in Google Discover Feed.
Improve user experience
User experience is the most important thing when it comes to holding your visitors on your site for a long period.
It is how a person feels when he/she interacts with your content.
If your user is feeling happy and excited to grab your content then he will stick for a long time, if not then he will leave your site as quickly as possible.
Here user experience means everything that makes content more engaging and valuable.
User experience is different for each of your users.
But some of the points are common for each user that you should consider while creating content and publishing it on your site.
Improve UX design so that your content looks beautiful.
Create content for the specific target audience
Add more spaces to let your content breath
These simple tips can improve the user experience of all your audience.
When your users will feel happy and satisfied with your content, then Google will also love to send more users on your site through Google Discover Feed.
Follow Discover content policies
To make your site eligible to appear on Google Discover Feed, you have to follow all the guidelines of Discover content polices.
This policy strictly warns creators that your content will be removed if it violates our policies and types of content that should not be published.
The types of content that violate the policies of Google are.
Dangerous content
Harassing content
Hateful content
Adult themes content
and more…
Here, you can see the complete Google content policy.
If you want that your content should be eligible for Google Discover than you should follow all the policies of Google.
Eye-catching featured image and title
Catchy featured images and titles are the first things that all your users notice while scrolling the Google Discover Feed.
The featured images should have the following things to qualify the title of eye-catching.
High-quality image with at least 500px to full width
An image should be relevant to the content.
An image without too many words in it.
These are the few ways through which you can make your image eye-catchy and grab the attention of users.
On the other hand, the headline or title of your content should also be eye-catching too.
The featured image and title are the most explosive part of the Google Discover Feed.
To make your title eye-catchy you can use these few methods such as.
Keep it short and simple
It should be relevant to the content
Use Emotions triggers words in the title
Add numbers in the title if possible
Try these few tips to make your title look eye-catching.
Create an eye-catching featured image and title, and make the users click on it.
Conclusion
Here we are at the end.
Through these 9 tips, you can make your content eligible for Google Discover Feed.
Which tips do feel helpful for your content?
Your content does appear on Google Discover Feed or not.
Mention your content title in the comment section below if it does.