Do you know that the H1 tag is very important for improving your website SEO? But why an H1 tag is so much important for improving your website SEO in 2020?
Do you have any idea? No.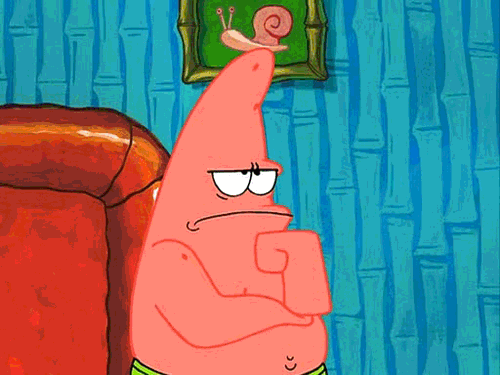 Don't worry because.
This post is all about the tags and the most important tag which you should definitely need to have on your website is an H1 tag.
Here you will learn how H1 tag can affect your website's SEO, traffic, rank, and audience.
But before that, let's have an overview on what exactly tags are?
But this post is about the H1 tag, so we are directly going to jump on to the H1 tag.
In other words, if you are using this H1 tag on your page then that text will be treated as a heading of that page.
There are only 6 heading tags, that begin from h1 to h6. As the heading tag number increases, the size of the text starts decreasing.
Let me show you some magic.
Do you want to see the H1 tag? What's your answer.
It's yes or no, yes.
Then right-click anywhere on the webpage you have opened right now or press CTRL + U from your keyboard inside the browser.
Once you have clicked on the page, a small popup box will appear in front of you and from that pop-up box, click on "view source code".
After clicking on that or by pressing CTRL + U, a separate new window will open, where you can see a lot of text, which are the source codes of this website.
But you will see a lot of text or codes in different colors, but from that how you will find H1 tag, Don't become nervous you just have to search the H1 tags through the search box.
To get the search box, press CTRL + S, and you can see at the top right corner, a small box will be pop up, there you have to type <h1>.
And hit the enter button. You can see that all the H1 tags of that page are highlighted with yellow color.
And that is an H1 tag.
You can see there are a lot of tags in the source code, explore all the tags by searching from the search box and by scrolling the page down.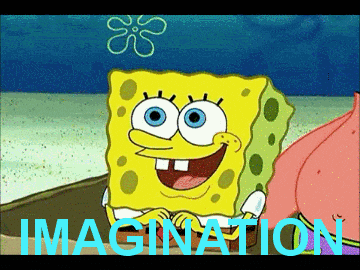 Don't hesitate or have self-doubt before using your imagination power to find each and every heading tags like H2, H3, and so on.
Why H1 Heading tag is so important for SEO?
Do you think that this tag is only used for increasing or decreasing the sizes of the text?
Of course no, This tag helps your website in improving your website SEO?
That's why you should not take a risk of missing an H1 tag on the page and if you did then your website ranking in the search engines could go down. It can affect your website a lot.
Do you want to know how efficiently you can optimize your H1 tag?
If your answer is yes, then remember these few points before you start writing your H1 Heading.
Use only one H1 tag
Every page of your website should have only one H1 tag especially on that page where you have written your content or article. And that is your blog and a Single page.
You may think that why you should not use more than one H1 tag on your pages and if you want to use two or three H1 tags then what will happen?
You can use multiple H1 tags on your single page, but it is not necessary to use it because it indicates search engines that you are trying to trick them or want to spread spam.
That's why it is best to go with just a single H1 tag.
Usage of multiple H1 heading tags does not affect the search rankings, neither its hurts.
But if you want to get the best result out of your website, then you should use only one H1 tag that clearly represents the title or the heading of the page.
In one video, Googe employee John Mueller explains that multiple H1 heading tags on a page does not cause any problem to the website ranking.
H1 should have 20-70 characters
Do you think H1 heading length matters?
Of course, yes.
The length is another important factor that could affect the SEO of your website. Before finalizing the heading of your content or article. Don't forget to measure the length of that heading, it should be between 20-70 characters.
Through the short heading, your audience may or may not be able to understand what the post is really about.
And through a long heading i.e more than 70 characters, your audience can misinterpret your content, that's why you should always try to keep your heading characters between 20-70.
You should always try to use the medium character in length for your heading, which should be the sweet, simple and eye-catching for your audience.
Use targeted keywords
Your H1 should have a targeted keyword included in your post.
And if you don't include your targeted keywords in the heading of the page, then don't forget to include inside your post which will help your website to get higher ranking in the search results.
Heading should match
Don't ever try to manipulate your audience with different heading and content on your website. You have to see that your heading and the content of your page is matching or not.
It is important because until, both the things didn't match you are trying to trick your audience, and as a result, ultimately you are going to lose your audience and going to harm your website SEO.
Make sure that your audience should get what they wanted when they have clicked on the search results.
Conclusion
After reading this post, I am fully sure that you have learned how to optimize your heading tag and how much H1 heading tag is important for improving your website SEO in 2020.
Heading always plays an important role in ranking your websites in search results and also attracts a lot of audiences toward your website.
Optimizing the heading tag of your post is the simplest task that you have to perform to see the upliftment in your site ranking.