Did you know Email marketing is the evergreen marketing strategy among the marketers and still works like a ninja technique in 2020?
Do you have any idea why it is so? Have you ever feel the power email marketing.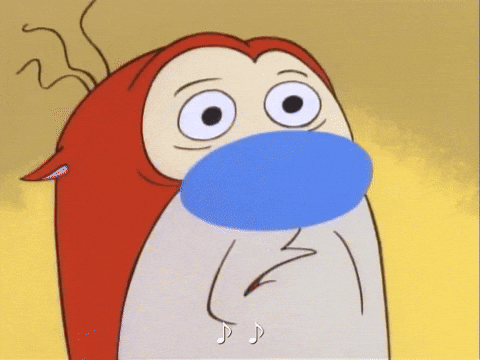 NO? It's Ok.
In this article, you are going to know why an email marketing strategy still works effectively in 2020.
Why businesses more revenue and sales come from Email Marketing. Why email marketing is building the future of digital marketing.
What's the reason for the love of email marketing for so many years.
Without wasting any more time. Let's quickly jump into the world of email marketing and investigate every detail of email marketing and why it still works in 2020.
But, before starting let take an overview of email marketing.
What is Email Marketing?
I think you already know what email is. isn't?
But what is email marketing? How do marketers use it for marketing?
Email marketing means reaching your customer or prospects through an email.
But how to do so?
By sending newsletters, promotional campaigns and event announcements and so on. These are the few ways through which email marketer reach to their customers.
This is what email marketing is. Not very hard to understand. what you say. isn't?
But the reason why you have clicked on this post.
Because you want to know that still in 2020 email marketing works effectively like a charm or not?
As it was working in the last few years.
This is the main reason why you have started reading this article? Am I right? isn't?
Does Email marketing strategy still work effectively in 2020?
Now you know what is email marketing and how marketers use it for their campaign.
But how effective email marketing is?
Did you know over 3.9 billion users are all over the world and over 293 billion emails reach every day to the users?
This number is so huge. I can't imagine how email marketing is power in the world of marketing.
According to the statistic, the number is going to reach over 4.3 billion by 2022.
Number of active Gmail users worldwide from January 2012 to October 2018 (in millions)
I think I should not bore you with all those facts and figures. isn't?
The reasons why email marketing strategy still works effectively in 2020 are.
Let's break down into the pieces.
2. Benefits of Email Marketing
3. Social media Marketing Vs Email Marketing
Shall we begin our journey? Here we go
Why Email Marketing?
You may think about why Email Marketing?
Why any business or a person should choose Email Marketing not any other form of marketing.
Then here's the answer.
I think that this is one of the top reasons why people love emails. Every person whether it's you or me likes to feel special. isn't?
Everyone wants to get treated well and want to know that he/she is being cared or not. That's how the consumers or your prospects are.
Email Marketing trigger emotions via email.
When a person receives an email and once he/she opens as in curiosity, they feel happy to find something new.
You just tell me why do you open any email? due to curiosity. isn't?
Emails are very personalized what makes people feel very special as the person or a company is taking care of him/her.
People get connected via email by emotionally and mentally.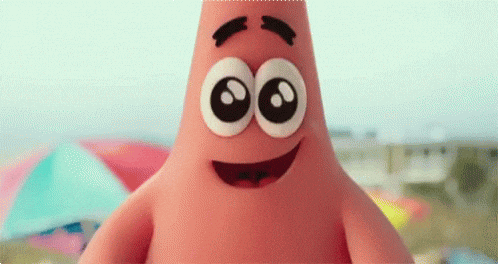 The next reason why Email Marketing is so effective and works so well because once you get the email id of your prospect you have opened the door of opportunities.
You may think, how?
Email Id is the key to opening the communication between you and your prospect.
Where you can directly interact with your prospect without any barriers. You can tell your story, can connect with your prospects. Which you can't do by showing an advertisement to them.
The prospect will also remain loyal to you and your company. Because every action that people takes because of their emotion and try to justify with the logic.
Email Marketing is the best way to target your audience.
If you are doing Email Marketing then you already know what kind of people they are and whats their interest.
But this does not happen in an advertisement as you can't hyper-target your prospect or audience but email marketing you can.
You can highly personalize your campaign according to the action, behavior, and interest of your prospect.
As compared to SEO and social media platform, Email Marketing connects directly to the people.
Did you know average email subscriber is worth $37.66 ( DMA )?
An average open rate is 20.81% ( MailChimp ).
In Email Marketing, marketers get very high ROI about more than 86% that's the reason why many marketers say that email marketing is the best way of marketing for getting more leads, generate more and sales.
An email marketing can generate over 58% of company revenue and can increase profits by up to 18%. ( Hubspot ).
And the most interesting thing is that people want to get personalized marketing messages via email they don't want to see ads on the social media platform.
Benefits of Email Marketing
Email Marketing is the best way to showcase your products and services, tell your stories and get the feedback directly from the customers.
No person is ready to listen about your product or services in the first glance and don't have time to get back to our product.
But once you target your audience with email marketing, your chances of success get increased. As once in while after few emails you can set customer mind about your brand.
This gives the next level of recognition to our product and services and makes people ready to purchase your products.
What do I mean by cost-effective?
As compared to other ways of marketing like social media marketing, content marketing and doing advertisement through ads network.
Email Marketing is so much cheaper than other forms of marketing.
You don't have to invest too much amount of money in Email Marketing. As sending of Email is totally Free.
It has a High ROI too as compared to different forms of marketing.
This is the best part of the email marketing as you can track every action of your email through the metrics.
You can know if your prospect has received, clicked or opened your email or not and etc.
You can completely track your email marketing campaign and understand how the campaign is performing.
What's the click rate, bounce rate, conversion rate and unsubscribe rate and so on.
Email Marketing vs Social Media Marketing
Do you want to know whether Email Marketing is best or Social Media Marketing?
Which one is the more effective for generating more leads, sales, and revenue of the business?
If yes then I will not tell you through the words rather than I like to show you.
How to build an email list
Email list building is one of the top great strategies in Email Marketing.
Do you know how you can create a great list of emails?
If you are failing to get an email address from your audience, then you are failing to attract them for the next time towards your product or services.
You can't reach them furthermore.
If you don't want to lose your audience than you have to use strategies to get their email address at any cost. Isn't?
But how to do that?
These are the few strategies you should use to get an email address.
Have you seen popups on any websites? How many times you have entered your email address in that.
Quite a time. Isn't?
Do you like popups or not mention in the comment box below. But it works or not?
Many people think popups are annoying but according to SUMO research they found that :
They have collected 23,645,948 email addresses with list-builder popups in less than two years. And performs over 30% better.
After analyzing data from 2 billion popups they found that
Top 10% highest-performing pop-ups averaged a 9.28% conversion rate
The average conversion rate for all pop-ups is 3.09%.
But there are different types of popups, some are annoying and some may effectively work.
How to know which kind of popup you should use.
Here activecampaign.com explains what kind of popups works and how they affect your conversion rates.
Surveys are the other most creative strategy to build an email list.  These tools help to ask questions to your audience and make feel them they are connecting with you.
This kind of survey makes people feel invested in your content and most people like to participate in the surveys.
You can use survey tools in many ways or for different purpose like :
Get product feedback
Conduct market research
Get customer service feedback
Make people sign up
That's the reason why survey tools can be the other best strategy to build an email list.
Optimize each and every page to generate a signup lead if possible.
You should definitely use one sign up form on the home page and about page of your website.
Try to build at least one squeeze Page ( i.e page designed to get an email address from the visitors. Highly focused on one action ).
Create more landing pages for your website.
But why?
Because of every single and highly personalized landing pages allow you to appeal to wider demographics.
Every person who clicks on your website through search results needs something different.
And these multiple landing pages can fulfill each person's individual concerns, the more sign-ups you'll gain.
Email Marketing Strategies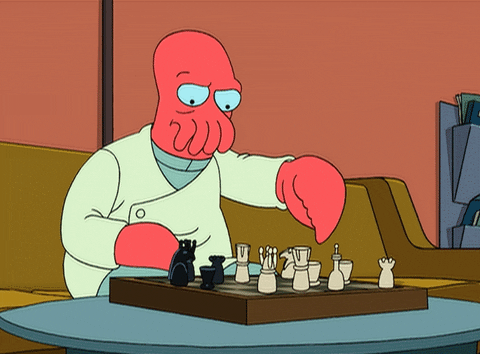 Till now you have seen that How Email Marketing has effectively used by brands.
But every single day things get changes.
Not everything remains the same. isn't? And marketing methods and techniques change every day too.
You need to make some plans and use some techniques to make your campaign successful. These are a few strategies that will help your Email Marketing campaign.
Always you should try to use the plain text for an email sent to your prospects or customers.
Why not a fancy email?
The reason behind this logic is just simply because it makes people feel personal.
People like simplicity and feel connected as it came from their friends, family or co-workers.
Those type of emails is appreciated and liked to be read.
But if emails are fancy with a lot of images and videos, it feels like brand promotions, advertisements or spam for them.
Most of the time people ignore these types of emails.
Always try to keep your email personal as you are sending to your friends.
Today most people like to check out their emails on their smartphones.
According to Litmus: 67% of people open their emails from their smartphones.
And these trends are increasing day by day. You can't take a risk of not optimizing your email for mobile devices.
You will not like that people should pinch-zoom your mail or find hard to fill the forms.
Always try to use big fonts almost ( more than 15px ) for your email and keep spaces and line heights between the letters.
Make forms concise and easy to fill with basic inputs.
One Call To Action ( CTA)
You don't want to make your prospect confuse. isn't?
Your email should have one CTA. As your prospect can get the message clearly and know what action to take.
If prospects get confused after reading the email then no action may be taken by him.
According to Wordstream
An Emails with a Single Call-to-Action ( CTA ) Increased Clicks rate by 371% and Sales rate by 1617%.
Single or One CTA is more valuable than using thousands of calls to action.
More CTA more confusion, One CTA make customers take an action.
Eye-catching subject line
According to Hubspot :
47% of marketers say that they test different subject lines to optimize their emails' performance.
And is very important to have compelling subject lines to make people click on mails.
If you want that people should open your emails, read them and take action.
Then your subject line should be interesting, unique and eye-catching to encourage people to open your email.
Conclusion
In the end, I am sure that you have been clear Why email marketing strategy still works effectively in 2020.
Why it is the best form of marketing than others.
What mistake you should stop repeating and what you should keep in your mind before you send an email to your prospects.
Do you feel that Email marketing is more effective & cost-efficient than other forms of marketing? Express your point of view in the comment box below.